Dolores´ little blog from Marambio!
The Argentinean scientific team travelling to Jubany from Buenos Aires has to stop over at Marambio station, Seymore Island.
Members of this expedition team are: Oscar Gonzalez (IAA), Dolores Deregibus (IAA), Javier Chazarreta (IADO) and Guillermo Panisse (CEPAVE-CONICET).
On October 27th we flew from Buenos Aires (Palomar) heading to Jubany as the final destination. The plane was the "Hercules" which is a big military airplane, a real adventure when you first fly in it!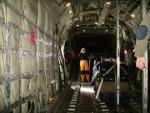 As usual before arriving to Jubany we have several stops for fuel, sleeping, and cargo.
On October 28th we arrived at "Marambio", which is the main Argentinean base in Antarctica. Since last Thursday we are waiting for a small plane (TWIN) to take us to Jubany. The TWIN needs to be repaired, and we are not sure how long we will stay here, but it may be between 1 and 2 weeks.
The TWIN…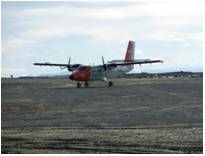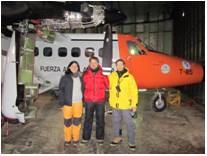 Although we would rather be in Jubany right now, we are having a good time here and trying to make the best of this experience. Marambio is also a big permanent base and almost 90 people are staying here now. It is amazing to get to know the place, and to be part of this interesting social life. We spend our days working on our computers, going to the gym, reading, walking outside, playing ping pong, pool, etc.
Marambio inside: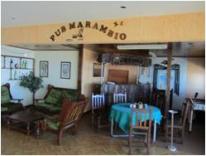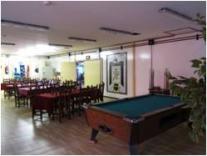 Marambio outside: